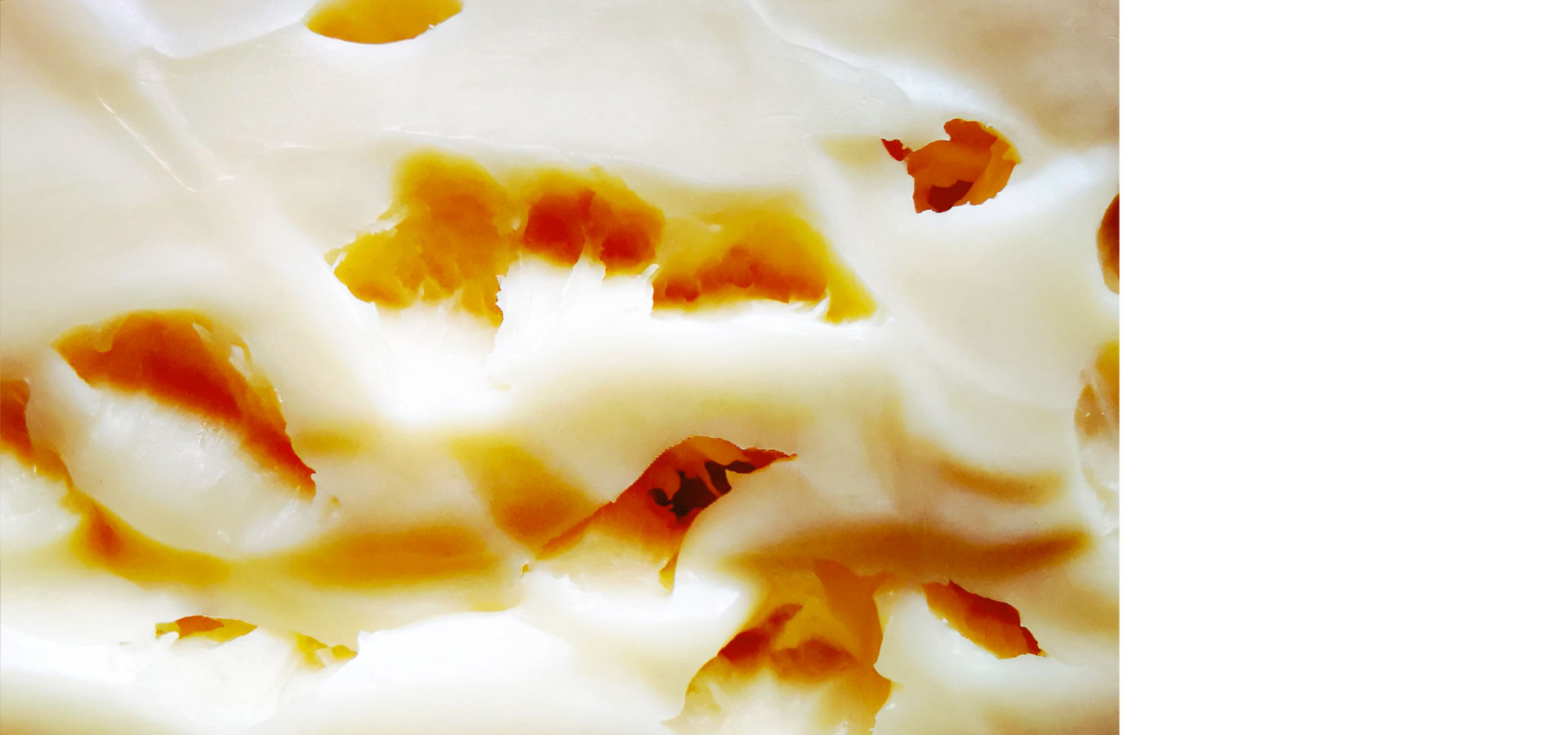 The best stories are told by the oldest cheeses which have been matured for 18-36 months and that contain a piece of the past.
Sebastiano Crivellaro
The role of refiner originated in France in the distant past and requires a professional with experience and expertise in all things dairy.
Thanks to the teachings of my father Pietro, I began to learn this ancient craft as a food artisan more than 10 years ago. Refining cheese consists in elevating the product, after the production phase, to a superior quality and unique taste through maturing. This art requires an extensive knowledge of cheese, its unusual flavors, its organoleptic characteristics and how it behaves in different temperatures and humidity conditions.
The only way to obtain a nutritious, excellent product which can be appreciated by the most demanding palates is to follow the maturation process of the cheese from its inception with loving attention.
My response to the question "what do you do for a living?" always generates a certain interest. The craft of affineur is an ancient one, it cannot be improvised and requires years and years of experience in the field. Raw-milk pasture cheese (mountain pasture) is a living food and any incorrect handling can cause unpleasant consequences such as the infiltration of bad molds and harmful cracks.
When I first started out, I didn't realize that I would have to get used to the concept of food biodiversity. All I wanted was to live in the mountains in the middle of nature and do something different.
I am originally from Padua and over the years, what was a holiday home in Sauris, together with my work has now become my home. I gradually understood that mine was not just a desire to do something different, but that it was an occupation that would guarantee the preservation of an ancient agricultural activity: transhumance on mountain pastures. Collecting all the cheese produced in the mountains of the Carnia-Friulian Dolomites, 1300,1500 and 2000m above sea level, maturing and selling it, was and still is the way to keep a microeconomic system alive.
Every day I fight a personal and professional battle clashing with the scant culture of people who don't understand the potential of their land and who believe that it's the large corporations that are responsible for the ultimate quality of cheese rather than the cows and farmers.
I look forward to seeing you in Sauris, surrounded by some of the most beautiful mountains of north-eastern Italy and to offer you the finest products from a unique land, pure and humble like its inhabitants. When you taste our cheese, you will savor a piece of the land, soul and traditions of the Friuli region, something you will not regret doing.